Road Bike Tire Test:

Mavic

Yksion Elite
---
---
---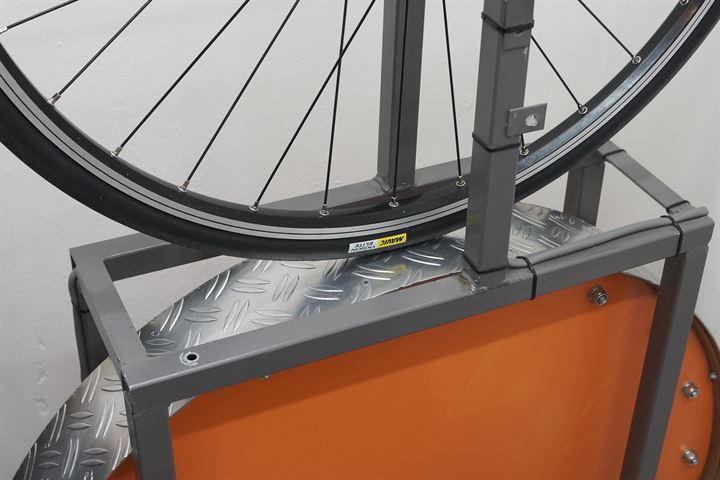 The Mavic Yksion Elite is Mavic's entry-level tire and comes mounted as the stock tire on some Mavic wheels and wheelsets. I've received a lot of requests to test the Mavic tires as people are wondering if these tires are worth using or if it's better to just buy new tires from the well-known manufacturers. If you're not familiar with the Mavic Yksion Elite tires, these fit the all-round road bike tire category and compete with tires like the Continental Grand Prix 4000S II (read review).
Ad Buy Mavic Yksion Elite at Amazon.com
I'm testing the regular 700x25c Yksion Elite that comes with a folding 120 TPI casing, an unspecified "Single Compound" rubber compound and no anti-puncture belt. Also available is the more durable Yksion Elite Guard that comes with a bead-to-bead anti-puncture belt that helps protect both the sidewalls and tread area against punctures and cuts.
Manufacturer Specifications
Manufacturer Specifications
Brand
Mavic
Model
Yksion Elite
Year
2018
Tire Type
Tubetype (clincher)
Supplied By
Bought in store
New or Used
New
Mileage
0 km
Price Range
High
Buy At

Ad

Amazon.com
Manufacturer part number
37805725
EAN
0887850550424
TPI
120
Compound
Single Compund
Bead
Folding
ETRTO
25-622
Size Inch
28"
Specified Width (mm)
25
Specified Weight
215 grams
Max Air Pressure (psi)
110
Made In
Members Only
Available Sizes
23-622 (700x23c)
25-622 (700x25c)
Mavic Yksion Elite Test Results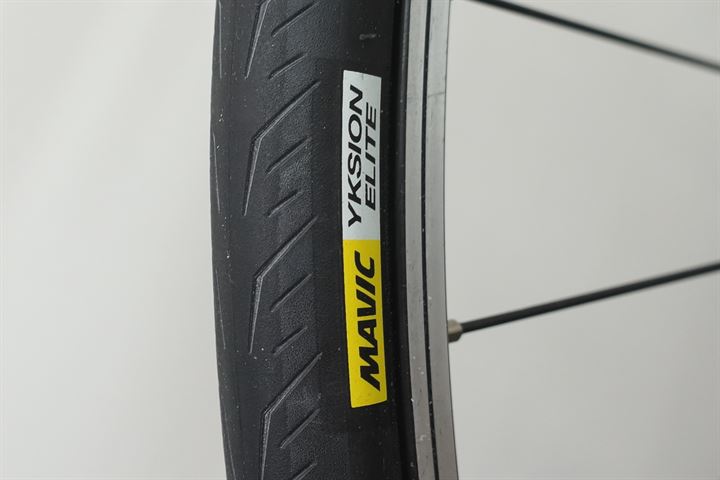 Size, Weight, and Thickness Measurements
advertisement
Size, Weight and Thickness Measurements
Specified Weight
215 grams
Measured Weight
226 grams
System Adjusted Weight
(tire + inner tube (100 gr)
326 grams
Measured Width
26 mm (un-round)
Measured Height
24 mm (un-round)
Total Tire Thickness Center
3 mm
Total Tire Thickness Sidewall
Members Only
Unmounted Casing Width
62 mm
Unmounted Tread Width
Members Only
Tread Cover (Tread / Casing Ratio)
Members Only
All size measurements are taken at an air pressure of 100 psi / 6.9 bars on a 17.8 mm inner width rim.
Weight. With a specified weight of just 215 grams for the 700x25c version, the Yksion Elite is quite a light tire. My sample is a bit heavier and comes in at a weight of 226 grams.
Size. When inflated to an air pressure of 100 psi / 6.9 bars, on a 17C rim, the Yksion Elite has a maximum width of 26 mm and a height of 24 mm. Both these measurements are spot on for a 700x25C rated tire.
Tire Thickness. Total tire thickness at the center of the tread comes in at 3.0 mm which is in the upper range of most all-round tires that generally have a tread thickness of 2.5 - 3.0 mm.
The sidewalls are also a bit thicker at 0.65 mm when compared to most other tires in this category that seem to come in closer to 0.50 - 0.60 mm.
Rolling Resistance Test Results
Rolling Resistance Test Results
Inner Tube
Conti Race28 (100gr butyl)
Rolling Resistance
140 PSI / 9.7 Bar
Not Tested
Rolling Resistance
120 PSI / 8.3 Bar
15.0 Watts
CRR: 0.00450
Rolling Resistance
100 PSI / 6.9 Bar
16.1 Watts
CRR: 0.00483
Rolling Resistance
80 PSI / 5.5 Bar
Members Only
Rolling Resistance
60 PSI / 4.1 Bar
Members Only
All numbers are for a single tire at a speed of 29 km/h / 18 mph and a load of 42.5 kg / 94 lbs.

Use the formula: RR (Watts) = CRR * speed (m/s) * load (N) to calculate rolling resistance at a given speed and load.
I didn't expect the Yksion Elite to come close to the best performing all-round tires in the rolling resistance tests and my first impression seems to be quite close to the test results. With a rolling resistance of 15.0 watts at an air pressure of 120 psi / 8.3 bars, the Yksion Elite comes in somewhere in the middle of the pack when compared to the competition that comes in closer to the 12.0 watts mark.
Although 15.0 watts at 120 psi / 8.3 bars isn't all that bad, please be aware that rolling resistance of the Yksion Elite starts to increase quickly when lowering air pressures. At the saner (for road use) 80 psi / 5.5 bars, rolling resistance comes in at 17.9 watts when compared to the 13.5 - 14.0 watts of the competition.
Puncture Resistance Test Results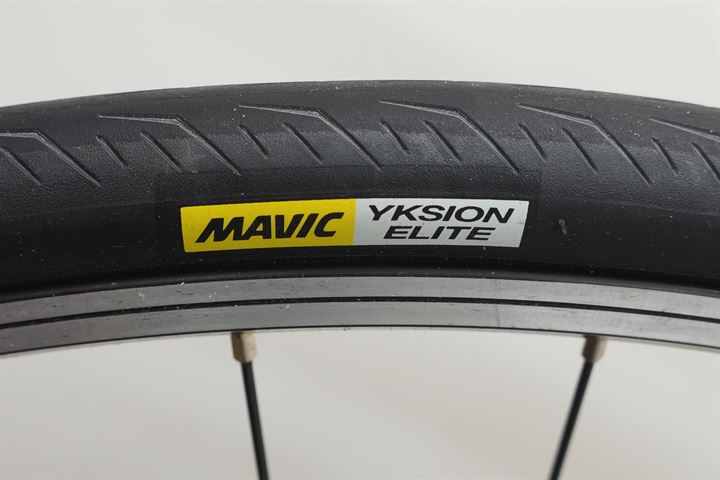 Puncture Resistance Test Results (higher is better)
Total Puncture Score Tread
44 Points
Total Puncture Score Sidewall
Members Only
Tread Puncture Force Sharp Needle
9 Points
Tread Puncture Force Blunt Needle
No Data
Tread Total Tire Thickness
3 mm
Sidewall Puncture Force Sharp Needle
Members Only
Sidewall Puncture Force Blunt Needle
No Data
Sidewall Total Tire Thickness
Members Only
I'm testing the unprotected "regular" Yksion Elite which is clearly visible in the puncture resistance tests. In the tread puncture test, the Yksion scores a low 9 points while the competing tires that also have a better rolling resistance come in at 11 - 12 points. In the sidewall puncture test, the Yksion Elite scores 4 points which is pretty much in line with the competition.
If you're looking for a Mavic tire with better puncture resistance, the Yksion Elite Guard probably comes a bit closer to providing a decent puncture resistance at the cost of an even higher rolling resistance.
Static Grip Test Results
NOTE: Grip test data is only available on tires tested after November 2018. You can find more information about our grip test here: Introducing Grip Testing
Static Grip Test Results
Wet Grip Average
No Data
Wet Grip Center
No Data
Wet Grip Edge
No Data
Grip in points = coefficient of friction * 100
Conclusion
When your brand new Mavic wheelset comes with a pair of Mavic Yksion Elite tires, they're probably worth it to run them for a couple of thousand miles until you start getting a lot of punctures. If you're doing any serious racing or want the maximum performance from your tires, it might be better to buy some better performing tires right from the start. The Guard version of this tire will have an even higher rolling resistance although it should provide a decent puncture resistance.
If you're just looking to get some new tires, I don't recommend the Mavic Yksion Elite tires. Rolling resistance and puncture resistance is worse than the competition that is priced similarly. To make it even worse, you can get some medium priced tires from the competition and get better performance in both the rolling resistance and puncture resistance departments.
Ad Buy Mavic Yksion Elite at Amazon.com
RATING: 2.0 / 5
TEST VERDICT: Not Recommended
Comments