Pro Members Special -

Rene Herse Casing Comparison: Snoqualmie Pass with Extra Light, Standard, Endurance, and Endurance Plus Casings
---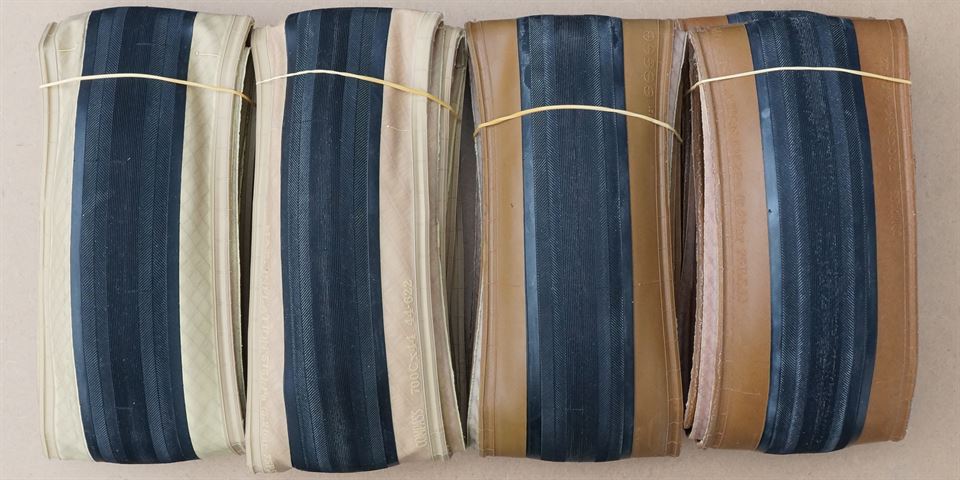 The Rene Herse (and formerly Compass) tires have always been available in several different casing designs like the Extra Light, Standard, Endurance, and Endurance Plus casings. These names describe those casings very well, and we don't think they need further explaining. We do need some exact data of these casings that can help us make the right choice when buying Rene Herse tires.
We've bought all 4 versions (Extra Light, Standard, Endurance, Endurance Plus) of the Rene Herse Snoqualmie Pass and tested them in our tire lab. The test results of the Snoqualmie Pass should be usable for Rene Herse's other tires as well, as the casing designs are very similar among their entire tire range.
In this article, you'll find all our measurements that start with the simple weight, size, and thickness measurements, after which we move on to our rolling resistance, puncture resistance, and static wet grip tests.
As this test was requested, voted for, and supported by our Pro Members, we've made it members-only content. We hope everyone understands that publishing an article like this is a lot of work, and it wouldn't even have existed without the direct support of our members. If you like our tests, we would love to receive your support by becoming a member.
Sign up for a membership to continue reading this article