MTB Tire Test:

Michelin

Jet XCR
---
---
---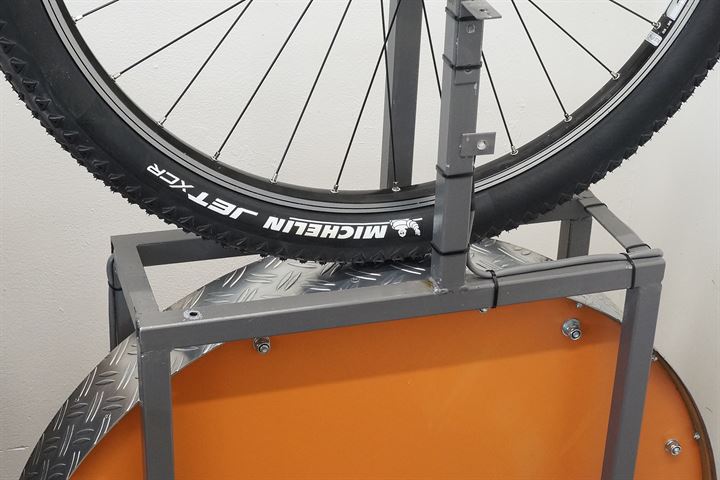 The Michelin Jet XCR is the fastest mountain bike tire from Michelin. On their site, they describe the Jet XCR as "The fastest: Maximum performance to make your stopwatch crazy". This is something that we like to hear at Bicycle Rolling Resistance as fast tires are what we're always looking for.
Ad Buy Michelin Jet XCR at Amazon.com
We already tested the Michelin Force XC (read our review) and Force AM (read our review) a while back and found these tires to be very strong but not all that fast rolling. The Jet XCR is built from a lighter and thinner 3x150 TPI casing + an extra protection ply that runs from bead to bead. The compound is a GUM-X2D dual compound that supposedly is more optimized towards a low rolling resistance.
As usual, we've tested the rolling resistance and puncture resistance of the Michelin Jet XCR to see if it's as fast as Michelin promised.
Manufacturer Specifications
Manufacturer Specs
Brand
Michelin
Model
Jet XCR
Year
2020
Supplied By
Bought in store
New or Used
New
Mileage
0 km
Price Range
High
Buy At

Ad

Amazon.com
Manufacturer part number
492256
EAN
3528704922567
TPI
3x150
Compound
Gum-X2D
Bead
Folding
ETRTO
57-622
Size Inch
29"
Width Inch
2.25
Specified Weight
600 grams
Max Air Pressure (psi)
58
Made In
Members Only
Available Sizes
27.5x2.25
29x2.10
29x2.25
Michelin Jet XCR Test Results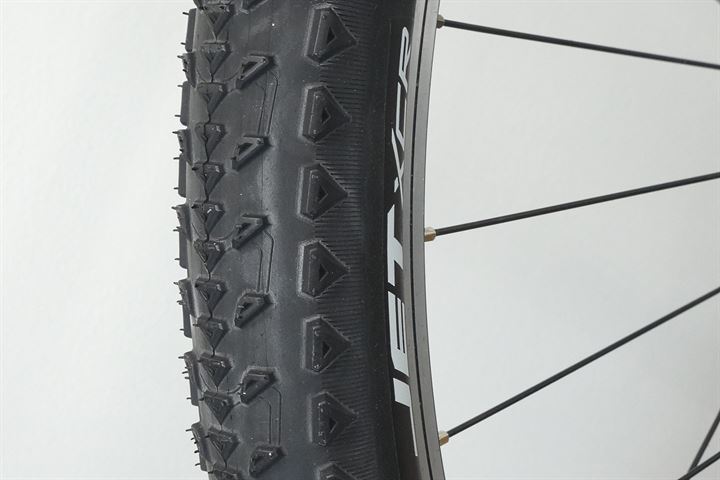 Size, Weight, and Thickness Measurements
Size, Weight, and Thickness Measurements
Specified Weight
600 grams
Measured Weight
627 grams
Measured Width Carcass
56 mm (un-round)
Measured Width Tread
57 mm
Measured Height
54 mm (un-round)
Measured Knob Height Center
1.8 mm
Measured Knob Height Edge
4.0 mm
Measured Total Thickness Center (excluding knobs)
1.8 mm
Measured Total Thickness Sidewall
Members Only
All size measurements are taken at an air pressure of 35 psi / 2.4 bars on a 17.8 mm inner width rim.
Rolling Resistance Test Results
Rolling Resistance Test Results
Inner Tube
None (40 ml sealant)

(current protocol)
Conti MTB 29 (225 gr butyl)

(test protocol)
Rolling Resistance
55 PSI / 3.8 Bar
Members Only
Members Only
Rolling Resistance
45 PSI / 3.1 Bar
Members Only
Members Only
Rolling Resistance
35 PSI / 2.4 Bar
26.1 Watts
CRR: 0.00782
29.6 Watts
CRR: 0.00887
Rolling Resistance
25 PSI / 1.7 Bar
28.7 Watts
CRR: 0.00860
33.2 Watts
CRR: 0.00995
All numbers are for a single tire at a speed of 29 km/h / 18 mph and a load of 42.5 kg / 94 lbs.

Use the formula: RR (Watts) = CRR * speed (m/s) * load (N) to calculate rolling resistance at a given speed and load.
Puncture Resistance Test Results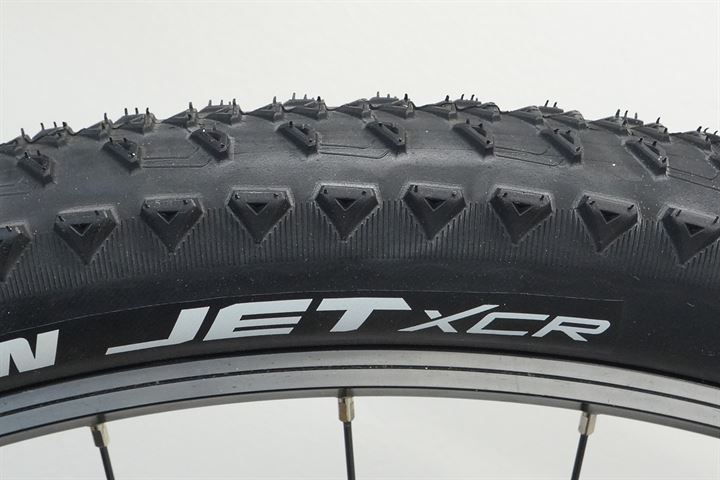 Puncture Resistance Test Results (higher is better)
Total Puncture Score Tread
32 Points
Total Puncture Score Sidewall
Members Only
Tread Puncture Force Sharp Needle
8 Points
Tread Puncture Force Blunt Needle
Members Only
Tread Total Tire Thickness
1.8 mm
Sidewall Puncture Force Sharp Needle
Members Only
Sidewall Puncture Force Blunt Needle
Members Only
Sidewall Total Tire Thickness
Members Only
Hard Surface Static Grip Test Results
Conclusion
Unfortunately, the Michelin Jet XCR isn't the fast-rolling tire we hoped it would be. With a rolling resistance of 33.2 watts at an air pressure of 25 psi / 1.7 bars, it comes in near the bottom of all mountain bike tires that have been tested. It looks like the compound isn't all that different than what's used on the Force XC and Force AM.
As much as we like most of Michelin's road bike tires, we just can't recommend the Jet XCR if you're looking for a fast mountain bike tire. We think the main use of this tire will be for the rear wheel on a fast XC bike, and we feel there are better choices out there for that usage scenario.
Ad Buy Michelin Jet XCR at Amazon.com
RATING: 2.0 / 5
TEST VERDICT: Not Recommended
Comments