Continental

Grand Prix 5000 25

- Lab Test Review
Continental Grand Prix 5000 25
---
---
---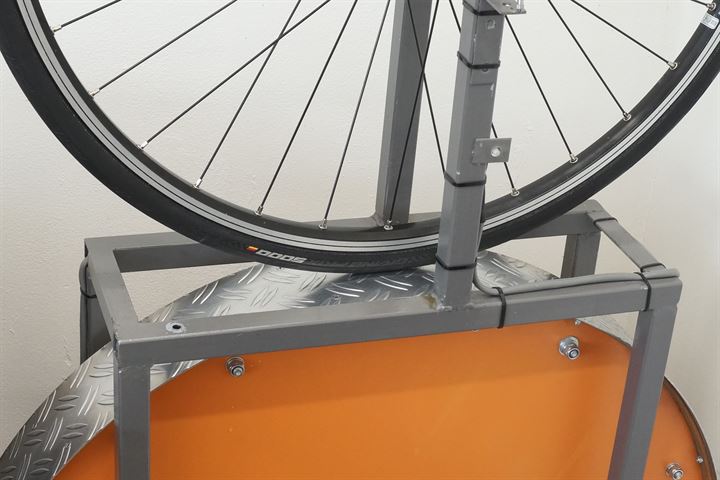 The Continental Grand Prix 5000 is the successor of the hugely popular Grand Prix 4000 series that has dominated the high-end road bike tire market for the last 10 years. The GP 4000 became this popular because it was a true all-round tire that provided good enough grip, good durability, and good puncture resistance while still providing a very low rolling resistance.
Ad Buy Continental Grand Prix 5000 at Amazon.com
The GP 5000 tries to improve on all the strong points of the GP 4000 by using the latest evolutions of the 3/330 casing, Black Chili compound, and the Vectran Breaker that made the GP 4000 (read review) so good. Continental also added a new tread pattern which they call "Lazer Grip" and is supposed to improve cornering performance. Also new is the "Active Comfort" technology which according to Continental "absorbs vibrations and smoothens your ride".
I'm not sure if the Lazer Grip and Active Comfort technology really result in any large differences, as I'm generally quite doubtful over these kinds of marketing claims. What I get excited about is the addition of an even bigger 32-622 sized version. The GP 5000 is now available in 23, 25, 28, and 32 mm wide versions. I bet the 32-622 will become very popular as well as I know a certain crowd is looking for a tire like that.
If you're interested in how the 23, 25, 28, and 32 mm Grand Prix 5000 compare to each other, you can read our Grand Prix 5000 23, 25, 28, 32 Comparison special article.
Also exciting is Continental finally entered the tubeless road bike tire market with a tubeless version of the GP 5000 which they conveniently named the Grand Prix 5000 TL (read review). You can compare all test data of the GP 5000 and GP 5000 TL side by side on our comparison section here: GP 5000 Vs GP 5000 TL.
Now, let's just jump into our full test results to see how much improvement has been made in the last 5 years. I'll be comparing the 25-622 Grand Prix 5000 tire to the 25-622 Grand Prix 4000S II that I've tested back in 2014.
Manufacturer Specifications
Manufacturer Specifications
Brand
Continental
Model
Grand Prix 5000
Year
2018
Tire Type
Tubetype (clincher)
Supplied By
Bought in store
New or Used
New
Mileage
0 km
Price Range
High
Buy At

Ad

Amazon.com
Manufacturer part number
0101624
EAN
4019238007824
TPI
3/330
Compound
Black Chili
Bead
Folding
ETRTO
25-622
Size Inch
28"
Specified Width (mm)
25
Specified Weight
215 grams
Max Air Pressure (psi)
120
Made In
Members Only
Available Sizes
23-622 (700x23c)
25-622 (700x25c)
28-622 (700x28c)
32-622 (700x32c)
25-584 (650x28b)
28-584 (650x25b)
Continental Grand Prix 5000 25 Test Results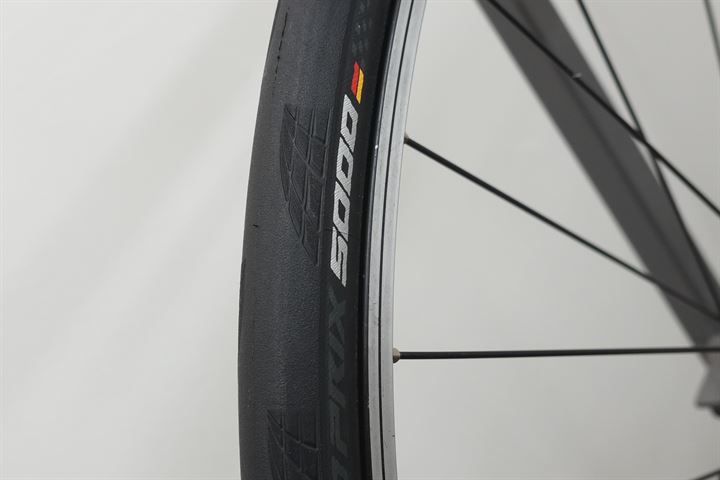 Size, Weight, and Thickness Measurements
Size, Weight and Thickness Measurements
Specified Weight
215 grams
Measured Weight
221 grams
System Adjusted Weight
(tire + inner tube (100 gr)
321 grams
Measured Width
26 mm (un-round)
Measured Height
24 mm (un-round)
Total Tire Thickness Center
2.8 mm
Total Tire Thickness Sidewall
Members Only
Unmounted Casing Width
66 mm
Unmounted Tread Width
Members Only
Tread Cover (Tread / Casing Ratio)
Members Only
All size measurements are taken at an air pressure of 100 psi / 6.9 bars on a 17.8 mm inner width rim.
Weight. Specified weight of the 25-622 Grand Prix 5000 is now 215 grams while the Grand Prix 4000S II was specified at 225 grams. Surprisingly, my sample of the GP 5000 comes in at 221 grams which is more than my sample of the GP 4000S II that I've tested back in 2014 (which was a very light sample) and came in at just 215 grams.
Size. Surprise: the 25-622 version of the GP 5000 measures 26 mm wide and 24 mm high at an air pressure of 100 psi / 6.9 bars on a 17C rim. This is a surprise because all previous 25-622 Continental Grand Prix tires with the 3/330 casing measured 27 mm wide on my rim.
I'm pretty sure Continental adjusted the size of the casings with the release of the GP 5000 as it makes sense with the popularity of wider rims these days. It also explains the lower specified weight of the GP 5000 range of tires. Be aware that the 28-622 GP 5000 is 25 grams lighter than the equivalent rated GP 4000 and might possibly be 2 mm smaller.
Tire Thickness. Total tire thickness of the tread comes in at 2.8 mm which is very close to the 2.9 mm of the GP 4000. It's good to see Continental didn't go for a much thinner tire in their quest for a lower rolling resistance. 2.8 mm is also right in the middle of the all-round class (2.5 - 3.0 mm).
The sidewalls have a thickness of 0.55 mm which is the same as the GP 4000 and in line with many other fast all-round tires.
Rolling Resistance Test Results
Rolling Resistance Test Results
Inner Tube
Conti Race28 (100gr butyl)
Measured Width
26 mm (un-round)
Rolling Resistance
Real tire width in mm:
22-24 = 132 psi/9.1 bar
25-27 = 120 psi/8.3 bar
28-29 = 108 psi/7.4 barUltra High Air Pressure
(120 psi / 8.3 bar)
10.0 Watts
CRR: 0.00300
Rolling Resistance
Real tire width in mm:
22-24 = 110 psi/7.6bar
25-27 = 100 psi/6.9 bar
28-29 = 90 psi/6.2 barExtra High Air Pressure
(100 psi / 6.9 bar)
10.7 Watts
CRR: 0.00321
Rolling Resistance
Real tire width in mm:
22-24 = 88 psi/6.1 bar
25-27 = 80 psi/5.5 bar
28-29 = 72 psi/5.0 barHigh Air Pressure
(80 psi / 5.5 bar)
Members Only
Rolling Resistance
Real tire width in mm:
22-24 = 66 psi/4.6 bar
25-27 = 60 psi/4.1 bar
28-29 = 54 psi/3.7 barMedium Air Pressure
(60 psi / 4.1 bar)
Members Only
The Road Bike section is a multi tire size section, air pressures have been adjusted to the measured casing width.

All numbers are for a single tire at a speed of 29 km/h / 18 mph and a load of 42.5 kg / 94 lbs.

Use the formula: RR (Watts) = CRR * speed (m/s) * load (N) to calculate rolling resistance at a given speed and load.
Continental claims the GP 5000 has a 12% lower rolling resistance when compared to its predecessor. Our tests confirm rolling resistance of the GP 5000 is actually even lower with a maximum of 18% less rolling resistance at the highest air pressure of 120 psi / 8.3 bars! At the lower air pressure of 80 psi / 5.5 bars, there is indeed 12% less rolling resistance according to our tests.
With a rolling resistance of 10.0 Watts at the highest air pressure of 120 psi / 8.3 bars, the Continental GP 5000 is currently sitting in the 4th position of ALL tested tires. This full list also contains ultra-light and tires solely optimized to provide the lowest rolling resistance. This tells us that for a tire with a tread thickness of 2.8 mm, rolling resistance is extremely low.
Another comparison: The previous fastest Continental road bike tire was the Grand Prix TT (read review) which we tested in 2016. The Grand Prix TT came in at 9.9 watts and was at the top of the list for quite some time. The Grand Prix TT is a tire designed to provide the lowest possible rolling resistance which is obvious from its weight of just 179 grams, low puncture resistance score, and a tread thickness of just 1.9 mm.
Puncture Resistance Test Results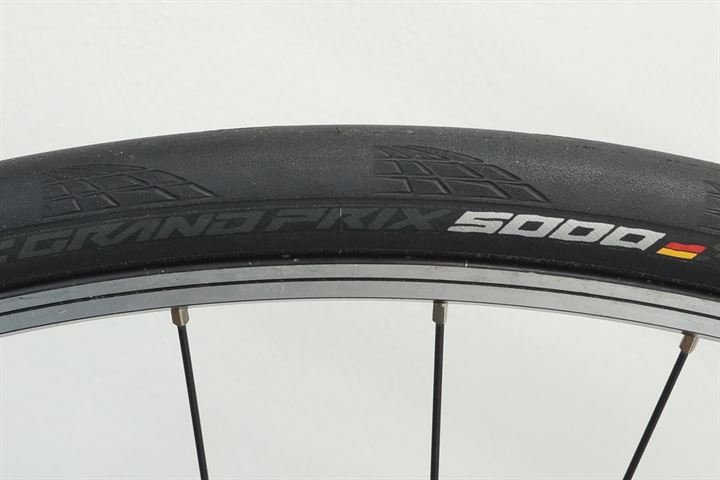 Puncture Resistance Test Results (higher is better)
Total Puncture Score Tread
49 Points
Total Puncture Score Sidewall
Members Only
Tread Puncture Force Sharp Needle
10 Points
Tread Puncture Force Blunt Needle
Members Only
Tread Total Tire Thickness
2.8 mm
Sidewall Puncture Force Sharp Needle
Members Only
Sidewall Puncture Force Blunt Needle
Members Only
Sidewall Total Tire Thickness
Members Only
Continental also claims puncture resistance has increased by 20%. Unfortunately, our tests indicate that puncture resistance of the GP 5000 has gone down when compared to the GP 4000. In both the tread and sidewall puncture tests, the GP 5000 scores 1 point less and comes in at a tread puncture score of 10 points and a sidewall puncture score of 4 points.
A lower rolling resistance while at the same time providing a better puncture resistance sounded too good to be true. After performing the rolling resistance tests, and noticing the lower rolling resistance, I didn't think it would be possible to also improve puncture resistance but hoped it would at least be equal. Finding out it scores 1 point less did disappoint me as it makes the lower rolling resistance a little bit less exciting.
Static Grip Test Results
NOTE: Grip test data is only available on tires tested after November 2018. You can find more information about our grip test here: Introducing Grip Testing
Static Grip Test Results
Wet Grip Average
67 Points
Wet Grip Center
Members Only
Wet Grip Edge
Members Only
Grip in points = coefficient of friction * 100
Conclusion
It looks like the Grand Prix 5000 sends the competition back to the drawing board. Rolling resistance has gone even lower again and is now close to the Grand Prix TT of the previous generation while providing much better tread-thickness and puncture resistance. A small blemish is the slightly lower puncture resistance when compared to the GP 4000.
We rate the Grand Prix 5000 5 out of 5 as it sets a new benchmark in the all-round class. Visit our comparison section to compare the GP 5000 and GP 4000S II side by side and see how much progress has been made in ~5 years.
The addition of the 32-622 is also something we like, but beware that Continental made the Grand Prix 5000 series slightly smaller to compensate for the wider rims we use these days.
Of course, we're really interested in your opinion about the Grand Prix 5000 as well. Have you already used this tire and can comment on grip, durability, and real-life puncture resistance? Let us know in the comments.
Ad Buy Continental Grand Prix 5000 at Amazon.com
RATING: 5.0 / 5
TEST VERDICT: Highly Recommended
Comments