CX/Gravel Tire Test:

Pirelli

Cinturato Cross Hard Terrain
Pirelli Cinturato Cross Hard Terrain
---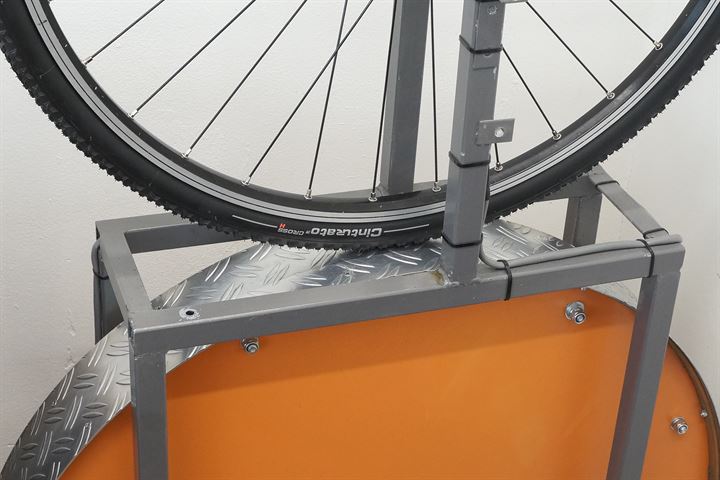 The Pirelli Cinturato Cross is a tire designed for cyclocross use and available in both a Hard Terrain and Mixed Terrain (read our review) version. Both the Cinturato Cross Hard Terrain and Cross Mixed Terrain are only available in the cyclocross-specific 33-622 size. Pirelli also has gravel versions available which are very closely related to the Cross versions but seem to have a faster tread pattern with lower knobs and are available in bigger sizes in both the 584 and 622 wheel sizes.
Ad Buy Cycling Equipment at Amazon.com
The Cross Hard Terrain comes with a tubeless-ready reinforced 127 TPI casing with an extra layer of woven nylon that runs from bead to bead. The compound is Pirelli's SpeedGRIP compound that is formulated to provide a low rolling resistance, high tear resistance, and high wet grip.
As already mentioned, the Gravel versions of these tires come with a different tread pattern that should theoretically roll faster. We do not expect large differences between the Cross and Gravel versions in our tests as the construction and compound are the same.
advertisement
Manufacturer Specifications
Manufacturer Specs
Brand
Pirelli
Model
Cinturato Cross Hard Terrain
Year
2020
Supplied By
Bought in store
New or Used
New
Mileage
0 km
Price Range
High
Buy At
Manufacturer part number
3770500
EAN
8019227377057
TPI
127
Compound
SpeedGRIP
Bead
Folding
ETRTO
33-622
Specified Weight
380 grams
Max Pressure
72
Made In
France
Available Sizes
33-622 (700x33c)
Pirelli Cinturato Cross Hard Terrain Test Results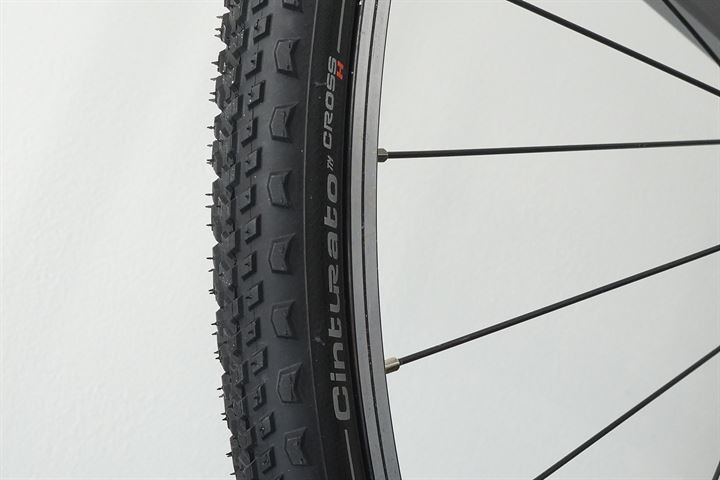 Size, Weight, and Thickness Measurements
advertisement
Size, Weight, and Thickness Measurements
Specified Weight
380 grams
Measured Weight
398 grams
Measured Width Casing
31 mm
Measured Width Tread
30 mm
Measured Height
30 mm
Measured Knob Height Center
2.0 mm
Measured Knob Height Edge
2.3 mm
Measured Total Thickness Sidewall
1.15 mm
Measured Total Thickness Center (excluding knobs)
2.00 mm
All size measurements are taken at low air pressure on a 17.8 mm inner width rim.
Rolling Resistance Test Results
Rolling Resistance Test Results
Inner Tube
Conti Cross28 (160 gr)
Measured Width
31 mm
Rolling Resistance
Real tire width in mm:
30-32 = 66 psi/4.6 bar
33-35 = 60 psi/4.1 bar
36-40 = 54 psi/3.7 barHigh Air Pressure
21.5Watts
CRR: 0.00644
Rolling Resistance
Real tire width in mm:
30-32 = 55 psi/3.8 bar
33-35 = 50 psi/3.4 bar
36-40 = 45 psi/3.1 barMedium Air Pressure
22.6 Watts
CRR: 0.00677
Rolling Resistance
Real tire width in mm:
30-32 = 44 psi/3.0 bar
33-35 = 40 psi/2.8 bar
36-40 = 36 psi/2.6 barLow Air Pressure
25.2 Watts
CRR: 0.00755
Rolling Resistance
Real tire width in mm:
30-32 = 33 psi/2.3 bar
33-35 = 30 psi/2.1 bar
36-40 = 27 psi/1.9barExtra Low Air Pressure
29.3 Watts
CRR: 0.00878
The CX/Gravel section is a multi tire size section, air pressures have been adjusted to the measured casing width.

All numbers are for a single tire at a speed of 29 km/h / 18 mph and a load of 42.5 kg / 94 lbs.

Use the formula: RR (Watts) = CRR * speed (m/s) * load (N) to calculate rolling resistance at a given speed and load.
Puncture Resistance Test Results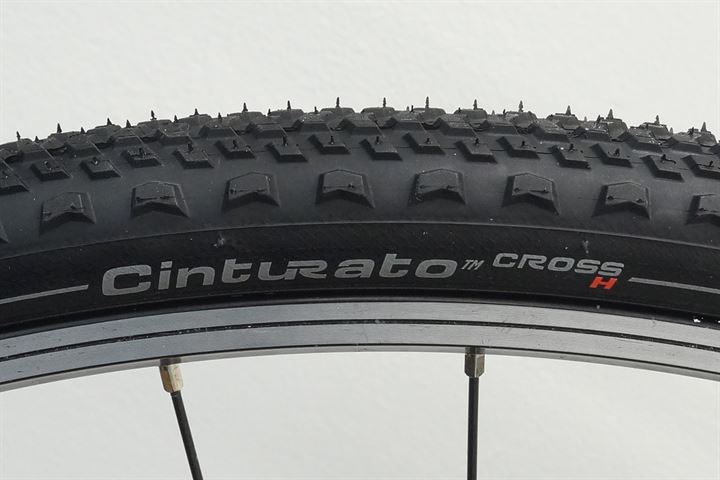 Puncture Resistance Test Result (higher is better)
Puncture Resistance Tread
8 Points
Puncture Resistance Sidewall
5 Points
Conclusion
Pirelli Cinturato Cross Hard Terrain
Performance compared to all other CX/Gravel tires
(100% is fastest - lightest - highest - strongest)
The Pirelli Cinturato Cross Hard Terrain is a reasonable fast cyclocross tire. Its main advantage is the greater knob height of both the center and edge knobs when compared to most other CX/Gravel bike tires. We're sure the Gravel version of this tire will be a bit faster (4-6% is our guess) at the expense of knob height.
The sidewalls aren't particularly puncture-resistant although the thickness of the sidewalls is better than most other tires in the same category. If these tires tick all your boxes then we're sure they will suit you well.
Ad Buy Cycling Equipment at Amazon.com
RATING: 4.0 / 5
TEST VERDICT: Recommended
Comments