Road Bike Tire Test:

Pirelli

P Zero Velo Race TLR
Pirelli P Zero Velo Race TLR
---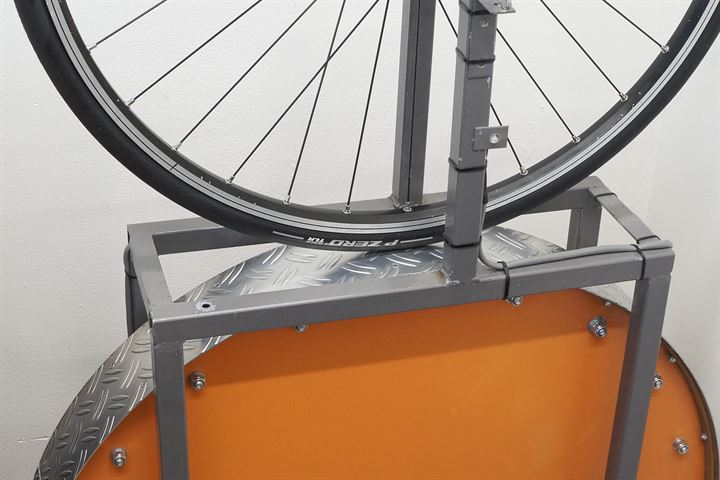 Pirelli re-entered the bicycle tire market back in 2017 with the release of the P Zero Velo line of road bike tires. They also launched their first tubeless-ready road bike tire in 2018 with the Cinturato Velo TLR (read our review) which is an all-season tire with very good puncture resistance. Pirelli didn't yet offer all-round or competition tubeless-ready tires, which is a gap they've now filled with the release of the P Zero Velo Race TLR and P Zero Velo Race TLR SL.
The difference between the Race TLR and Race TLR SL (read our review) is that the Race TLR is targeted towards the all-round class of tires that offer a good trade-off between speed, durability, and puncture resistance. The Race TLR SL is very similar but comes without the puncture strip under the tread and less tread thickness which results in a lighter and faster tire.
The P Zero Velo Race TLR comes with a tubeless-ready 120 TPI "Techwall+ Road" casing that offers very good protection of the tread and excellent protection of the sidewalls (see our test results). The SmartEVO compound is also new and improved (according to Pirelli) over their previous road cycling compounds.
The Race TLR also comes in a good range of sizes: 24-622, 26-622, 28-622, and 30-622. Pirelli did resize these tires a bit for the wider rims that are used these days. The 26-622 size is very similar in size to older 25-622 tires.
Manufacturer Specifications
Manufacturer Specifications
Brand
Pirelli
Model
P Zero Velo Race TLR
Year
2020
Tire Type
Tubeless
Supplied By
Bought in store
New or Used
New
Mileage
0 km
Price Range
High
Buy At
Manufacturer part number
3832700
EAN
8019227383270
TPI
120
Compound
SmartEvo
Bead
Folding
ETRTO
26-622
Size Inch
28"
Specified Width (mm)
26
Specified Weight
270 grams
Max Air Pressure (psi)
109
Made In
Members Only
Available Sizes
24-622 (700x24c)
26-622 (700x26c)
28-622 (700x28c)
30-622 (700x30c)
Pirelli P Zero Velo Race TLR Test Results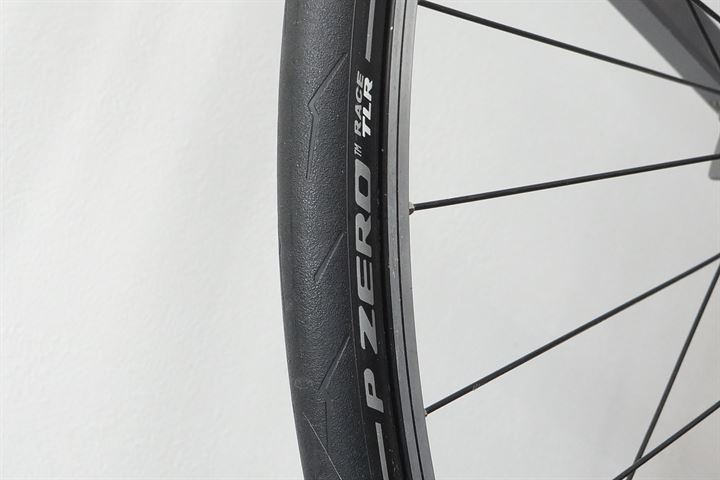 Size, Weight, and Thickness Measurements
advertisement
Size, Weight and Thickness Measurements
Specified Weight
270 grams
Measured Weight
267 grams
System Adjusted Weight
(tire + valve + rim seal)
287 grams
Measured Width
26 mm (un-round)
Measured Height
23 mm (un-round)
Total Tire Thickness Center
3 mm
Total Tire Thickness Sidewall
Members Only
Unmounted Casing Width
62 mm
Unmounted Tread Width
Members Only
Tread Cover (Tread / Casing Ratio)
Members Only
All size measurements are taken at an air pressure of 100 psi / 6.9 bars on a 17.8 mm inner width rim.
Rolling Resistance Test Results
Rolling Resistance Test Results
Inner Tube
None (20 ml sealant)
Rolling Resistance
140 PSI / 9.7 Bar
Not Tested
Rolling Resistance
120 PSI / 8.3 Bar
11.7 Watts
CRR: 0.00351
Rolling Resistance
100 PSI / 6.9 Bar
12.7 Watts
CRR: 0.00381
Rolling Resistance
80 PSI / 5.5 Bar
Members Only
Rolling Resistance
60 PSI / 4.1 Bar
Members Only
All numbers are for a single tire at a speed of 29 km/h / 18 mph and a load of 42.5 kg / 94 lbs.

Use the formula: RR (Watts) = CRR * speed (m/s) * load (N) to calculate rolling resistance at a given speed and load.
Puncture Resistance Test Results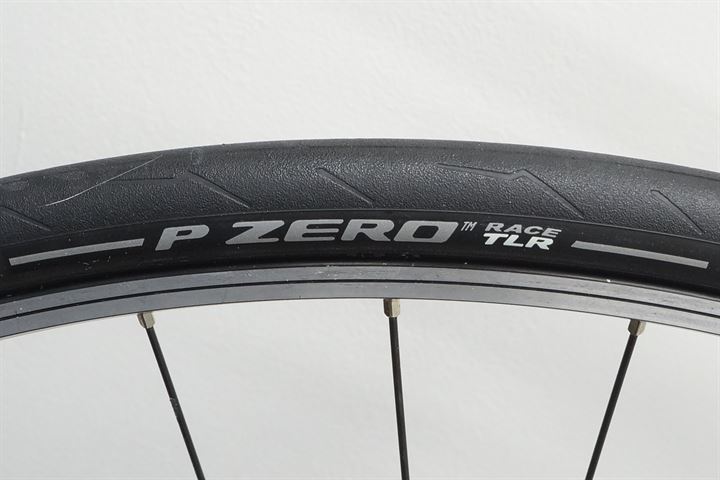 Puncture Resistance Test Results (higher is better)
Total Puncture Score Tread
57 Points
Total Puncture Score Sidewall
Members Only
Tread Puncture Force Sharp Needle
12 Points
Tread Puncture Force Blunt Needle
Members Only
Tread Total Tire Thickness
3 mm
Sidewall Puncture Force Sharp Needle
Members Only
Sidewall Puncture Force Blunt Needle
Members Only
Sidewall Total Tire Thickness
Members Only
Static Grip Test Results
NOTE: Grip test data is only available on tires tested after November 2018. You can find more information about our grip test here: Introducing Grip Testing
Static Grip Test Results
Wet Grip Average
67 Points
Wet Grip Center
Members Only
Wet Grip Edge
Members Only
Grip in points = coefficient of friction * 100
Conclusion
We rate the Pirelli P Zero Velo Race TLR 4.5 out of 5 as we think this is a great tire that can outperform the Continental Grand Prix 5000 TL (read our review) in all our tests except the rolling resistance tests. If you're looking for a tubeless road bike tire that offers more protection than nearly all fast road bike tires, the Pirelli P Zero Velo Race TLR should be on your shortlist.
When we compare the Race TLR to the Race TLR SL, we're also more impressed by the regular Race TLR. The SL only offers only a slightly lower rolling resistance and weight while puncture resistance and tread thickness take quite a big hit. Compare the Race TLR against the Race TLR SL side by side.
RATING: 4.5 / 5
TEST VERDICT: Highly Recommended
Comments