Road Bike Tire Test:

Maxxis

High Road
---
---
---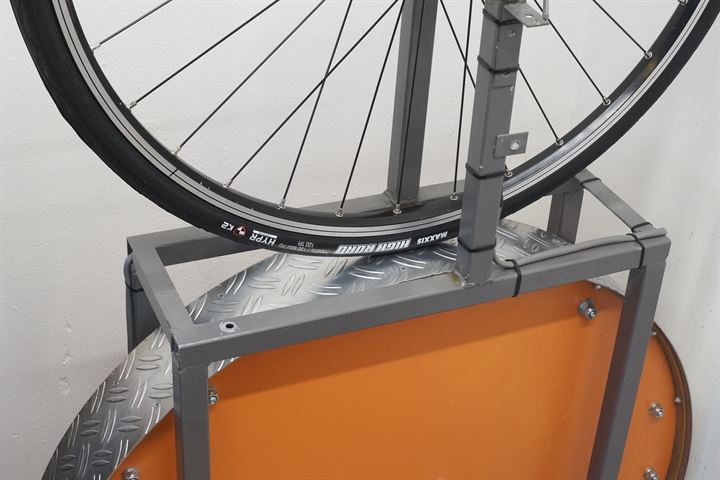 If you're searching for the best road bike tire Maxxis currently has to offer, the High Road is the tire you're looking for. Maxxis calls the High Road "our flagship tire for elite racers who demand the best equipment" which leaves no question marks to us. The High Road is available in both a tube-type and tubeless-ready version. This is a test of the tube-type version and will be compared to tires like the Conti Grand Prix 5000 (read review), Michelin Power Competition (read review), Vittoria Corsa (read review).
Ad Buy Maxxis High Road at Amazon.com
The High Road features the latest HYPR compound from Maxxis. Maxxis claims the HYPR compound decreases rolling resistance by 16% while at the same time increasing wet grip by 23% when compared to their previous compounds. They also claim these improvements had no negative impact on the durability of the HYPR compound.
The tube-type version comes with a 120 TPI casing while the tubeless-ready version even comes with a 170TPI casing. Both versions of the High Road come with a K2 anti-puncture strip under the tread which they claim provides better puncture protection than standard Kevlar or Vectran. Both the tube-type and tubeless-ready versions are currently only available in the 25-622 size.
Manufacturer Specifications
Manufacturer Specifications
Brand
Maxxis
Model
High Road
Year
2019
Tire Type
Tubetype (clincher)
Supplied By
Bought in store
New or Used
New
Mileage
0 km
Price Range
High
Buy At

Ad

Amazon.com
Manufacturer part number
ETB00109100
EAN
4717784034584
TPI
120
Compound
HYPR
Bead
Folding
ETRTO
25-622
Size Inch
28"
Specified Width (mm)
25
Specified Weight
210 grams
Max Air Pressure (psi)
130
Made In
Members Only
Available Sizes
25-622 (700x25c)
Maxxis High Road Test Results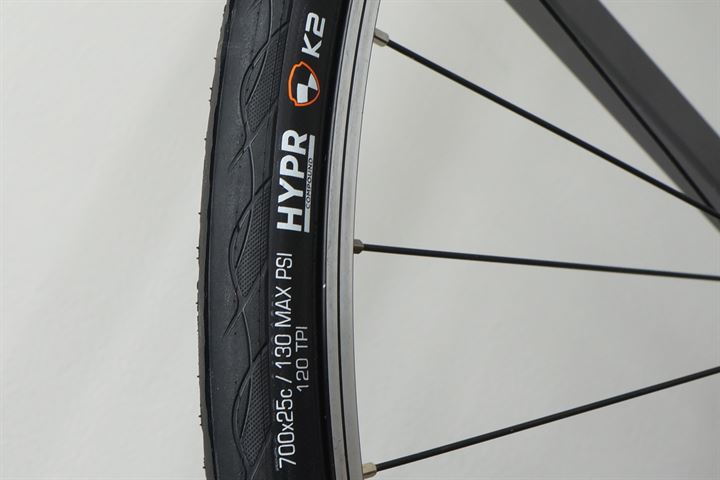 Size, Weight, and Thickness Measurements
advertisement
Size, Weight and Thickness Measurements
Specified Weight
210 grams
Measured Weight
209 grams
System Adjusted Weight
(tire + inner tube (100 gr)
309 grams
Measured Width
27 mm (un-round)
Measured Height
25 mm (un-round)
Total Tire Thickness Center
2.6 mm
Total Tire Thickness Sidewall
Members Only
Unmounted Casing Width
67 mm
Unmounted Tread Width
Members Only
All size measurements are taken at an air pressure of 100 psi / 6.9 bars on a 17.8 mm inner width rim.
Rolling Resistance Test Results
Rolling Resistance Test Results
Inner Tube
Conti Race28 (100gr butyl)
Rolling Resistance
140 PSI / 9.7 Bar
Not Tested
Rolling Resistance
120 PSI / 8.3 Bar
13.2 Watts
CRR: 0.00396
Rolling Resistance
100 PSI / 6.9 Bar
14.2 Watts
CRR: 0.00426
Rolling Resistance
80 PSI / 5.5 Bar
Members Only
Rolling Resistance
60 PSI / 4.1 Bar
Members Only
All numbers are for a single tire at a speed of 29 km/h / 18 mph and a load of 42.5 kg / 94 lbs.

Use the formula: RR (Watts) = CRR * speed (m/s) * load (N) to calculate rolling resistance at a given speed and load.
Puncture Resistance Test Results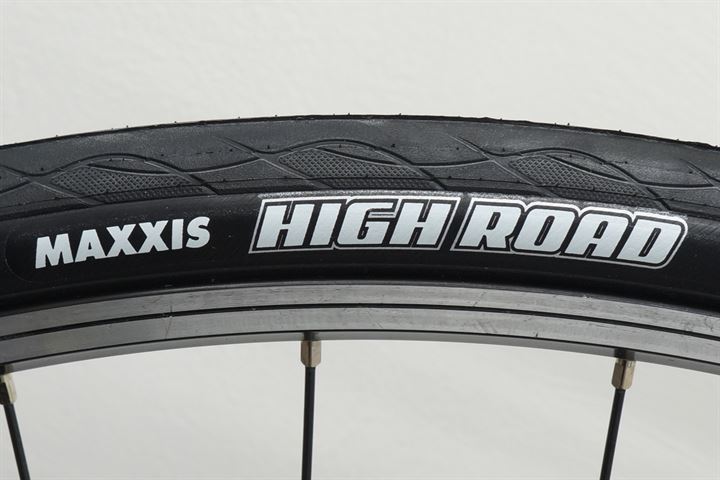 Puncture Resistance Test Results (higher is better)
Total Puncture Score Tread
53 Points
Total Puncture Score Sidewall
Members Only
Tread Puncture Force Sharp Needle
13 Points
Tread Puncture Force Blunt Needle
Members Only
Tread Total Tire Thickness
2.6 mm
Sidewall Puncture Force Sharp Needle
Members Only
Sidewall Puncture Force Blunt Needle
Members Only
Sidewall Total Tire Thickness
Members Only
Static Grip Test Results
NOTE: Grip test data is only available on tires tested after November 2018. You can find more information about our grip test here: Introducing Grip Testing
Static Grip Test Results
Wet Grip Average
68 Points
Wet Grip Center
Members Only
Wet Grip Edge
Members Only
Grip in points = coefficient of friction * 100
Conclusion
The Maxxis High Road is a fast-rolling tire but comes a bit short to challenge the top performing tires in the all-round category. It does offer a slightly better puncture resistance of the tread area when compared to the direct competition. Another positive is a very low weight for the puncture resistance and air volume it offers.
We rate the High Road 4 out of 5 mostly because rolling resistance is the dominant ranking factor on our site. We feel the High Road is an excellent choice if you're looking for an all-round tire and you don't need those last few watts to be competitive. If wet grip and durability turn out to be better than competing tires, the High Road can be an excellent tire.
Ad Buy Maxxis High Road at Amazon.com
RATING: 4.0 / 5
TEST VERDICT: Recommended
Comments