Road Bike Tire Test:

IRC

Formula Pro Tubeless RBCC
---
---
IRC Formula Pro Tubeless RBCC
---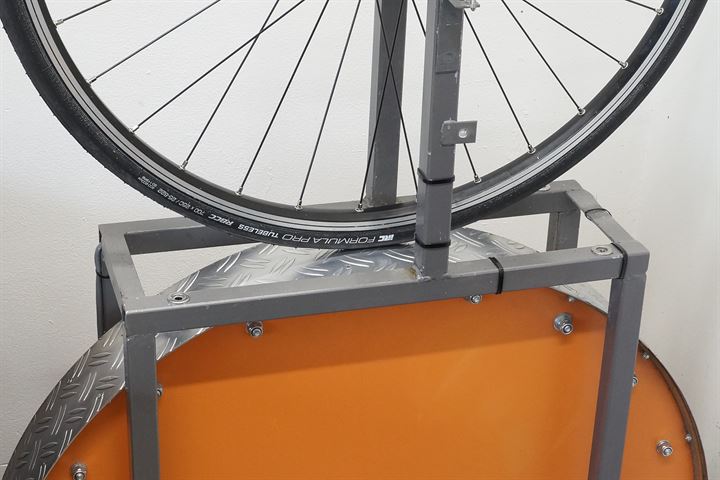 The IRC Formula Pro Tubeless RBCC is the first road bike tire from the Japanese brand that we've tested. When testing tires from well-known brands, we usually have a good idea of what to expect but testing new brands is always more exciting as we just don't know what to expect.
Ad Buy IRC Formula Pro Tubeless RBCC at Amazon.com
The Formula Pro Tubeless range consists of 3 tires and the RBCC version fits right in the middle. Also available is a Light version that (obviously) is built a bit lighter, and an X-Guard version that offers an additional layer of bead to bead anti-puncture material.
The RBCC version also makes use of a different compound than the Light and X-Guard. To be more precise, RBCC stands for Rice Bran Ceramic Compound. You can find more information about this compound on IRC's site, but they claim the compound offers increased wet grip and a 10% lower rolling resistance.
All versions of the Formula Pro Tubeless come with an ultra-wide tread that extends onto the sidewall. The width of the tread is quite unique as almost the entire tire is covered with tread. The advantage is better puncture protection of the sidewall and more tread to ride on when using (ultra) wide rims.
The Formula Pro RBCC is available in the 23-622, 25-622, and 28-622 sizes. If you prefer tires with a bit more volume, definitely check our size measurements. The true size of this tire is spot on, which means it's a bit smaller than most other 25-622 sized tires that come in 1 to 2 mm bigger than the specified size.
Manufacturer Specifications
Manufacturer Specifications
Brand
IRC
Model
Formula Pro Tubeless RBCC
Year
2021
Tire Type
Tubeless
Supplied By
Bought in store
New or Used
New
Mileage
0 km
Price Range
High
Buy At

Ad

Amazon.com
Manufacturer part number
HT HP-92/TL RBCC BW
TPI
-
Compound
RBCC
Bead
Folding
ETRTO
25-622
Size Inch
28"
Specified Width (mm)
25
Specified Weight
299 grams
Max Air Pressure (psi)
115
Made In
Members Only
Available Sizes
23-622 (700x23c)
25-622 (700x25c)
28-622 (700x28c)
IRC Formula Pro Tubeless RBCC Test Results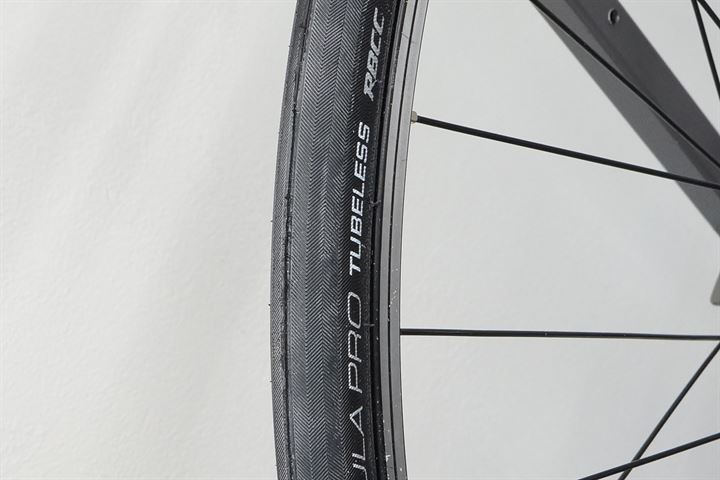 Size, Weight, and Thickness Measurements
advertisement
Size, Weight and Thickness Measurements
Specified Weight
299 grams
Measured Weight
299 grams
System Adjusted Weight
(tire + valve + rim seal)
319 grams
Measured Width
25 mm (un-round)
Measured Height
22 mm (un-round)
Total Tire Thickness Center
3 mm
Total Tire Thickness Sidewall
Members Only
Unmounted Casing Width
61 mm
Unmounted Tread Width
Members Only
All size measurements are taken at an air pressure of 100 psi / 6.9 bars on a 17.8 mm inner width rim.
Rolling Resistance Test Results
Rolling Resistance Test Results
Inner Tube
None (20 ml sealant)
Rolling Resistance
140 PSI / 9.7 Bar
Not Tested
Rolling Resistance
120 PSI / 8.3 Bar
14.8 Watts
CRR: 0.00444
Rolling Resistance
100 PSI / 6.9 Bar
15.7 Watts
CRR: 0.00471
Rolling Resistance
80 PSI / 5.5 Bar
Members Only
Rolling Resistance
60 PSI / 4.1 Bar
Members Only
All numbers are for a single tire at a speed of 29 km/h / 18 mph and a load of 42.5 kg / 94 lbs.

Use the formula: RR (Watts) = CRR * speed (m/s) * load (N) to calculate rolling resistance at a given speed and load.
Puncture Resistance Test Results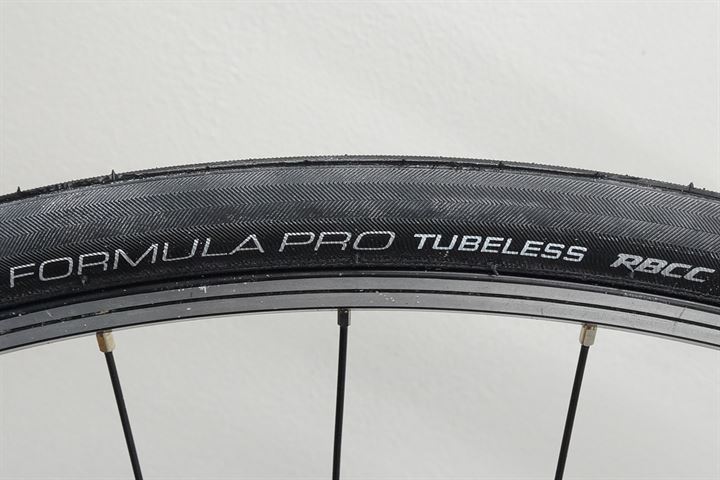 Puncture Resistance Test Results (higher is better)
Total Puncture Score Tread
48 Points
Total Puncture Score Sidewall
Members Only
Tread Puncture Force Sharp Needle
Members Only
Tread Puncture Force Blunt Needle
Members Only
Tread Total Tire Thickness
3 mm
Sidewall Puncture Force Sharp Needle
Members Only
Sidewall Puncture Force Blunt Needle
Members Only
Sidewall Total Tire Thickness
Members Only
Static Grip Test Results
NOTE: Grip test data is only available on tires tested after November 2018. You can find more information about our grip test here: Introducing Grip Testing
Static Grip Test Results
Wet Grip Average
64 Points
Wet Grip Center
Members Only
Wet Grip Edge
Members Only
Grip in points = coefficient of friction * 100
Conclusion
The IRC Formula Pro Tubeless RBCC doesn't bring us much excitement. Performance seems below average at best in nearly all of our tests. The only thing where this tire leaves the competition behind is tread width and sidewall thickness: something that we do not expect as a requirement for many riders.
The price to pay for the wide tread and the resulting thick and protective sidewalls is a higher rolling resistance and very high weight. When we take the volume of this tire into account, it comes out as one of the heaviest tubeless tires we know of, and it doesn't even offer extreme protection.
Although they don't offer an extremely wide tread, better tires are available that also offer good sidewall protection. Check out our road bike overview page, and be sure to use the filters to find a more performant alternative.
Ad Buy IRC Formula Pro Tubeless RBCC at Amazon.com
RATING: 2.8 / 5
TEST VERDICT: Not Recommended
Comments